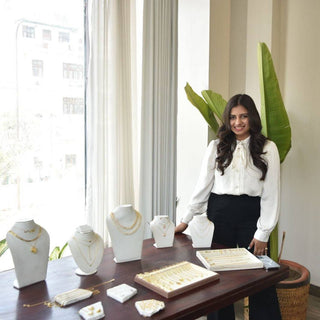 ANUSHKA JAIN, CEO & FOUNDER
The third generation jeweller of her family, Anushka is full of zeal to achieve and grow. From attending Jewellery shows in Hong Kong, to helping her Father in the Family business, Anushka was clear about her interests since her school days and the lockdown became an opportunity to turn her idea into reality. "I saw the market was full of heavy jewellery and not enough options were available for real, light weight, daily wear jewellery. As a solution to that I started Anushka Jain Jewellery, which deals in aesthetic and minimalist jewellery for your everyday use in sterling Silver and Gold." said Anushka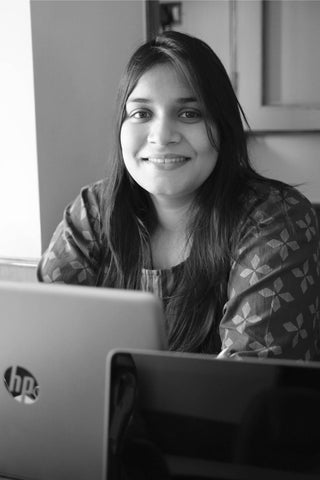 CHHAVI SONI, OPERATIONS MANAGER
Chhavi joined Anushka Jain Jewellery in 2021 after a varied experience within the sales, and recruitment sector. Chhavi enjoys organizing and ensures the smooth day-to-day running of the office. Her responsibilities include providing support to the back-office and coordination with production and client servicing.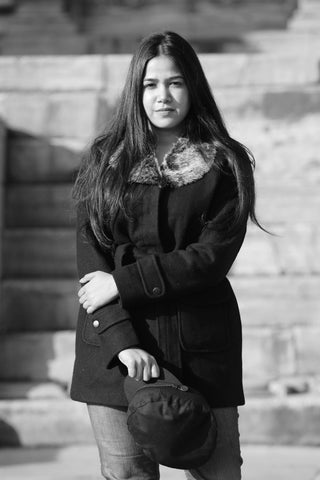 LILIMA JAIN, MARKETING
Lilima joined The Anushka Jain Jewellery as Assistant Manager after finishing university from Mumbai, where she studied Management and Marketing. She spends most of her time setting up events, as well as taking care of the marketing needs of the company. She has more than two years experience in the field of management and brings her knowledge into growing the business.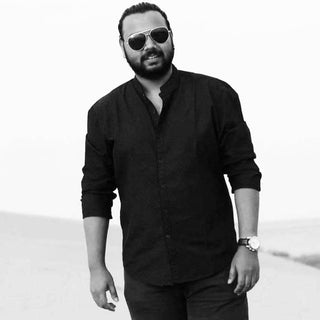 NIRMIT JAUHRY, PHOTOGRAPHER
Nirmit Jauhry, a shutterbug from Rajasthan who learned Photography, Cinematography and Filmmaking from Fx School & Digital Academy Mumbai and has spent 10 years serving the industry with outstanding work. Nirmit got Chances to assist and learn under some great masters and national award winners of industry. He also worked on some well-known brands like Pantaloons, Harpic, Indian Navy, National Geographic, Cello, etc. At AJJ, Nirmit joined as photographer, editor and also manages our advertising campaigns.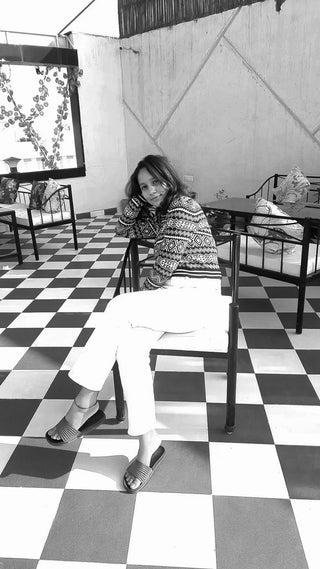 ANJALI SHARMA, SOCIAL MEDIA EXECUTIVE
After completing her diploma in social media, Anjali joined us as Social Media Executive and manages our social media channels. At AJJ she spends most of her time on creating newsletters, stories, reels as well as writing engaging posts for social media.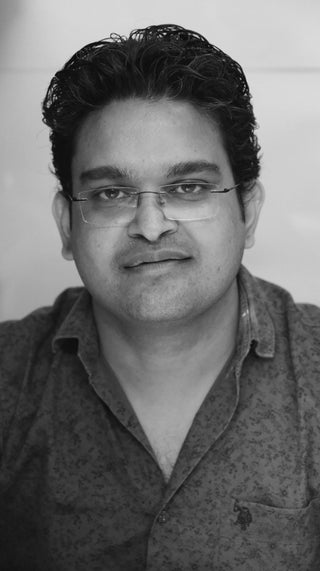 AKSHAY GUPTA, PRODUCTION MANAGER
At AJJ, Akshay brings to life the jewellery from the craftsman's floor, which for him is the place he feels most at home. He brings with him a new-age design aesthetic and a whole lot of heart, to carry on his love for the art of making jewellery.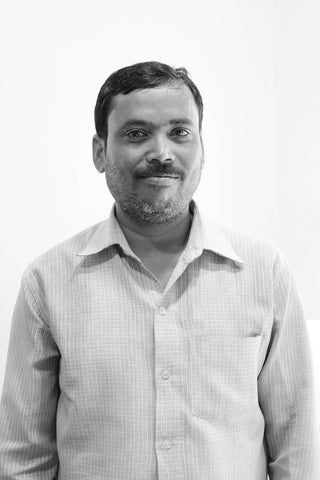 RANU PRAJAPAT, ACCOUNTS EXECUTIVE
At AJJ, Ranuji handles accounts, billings and invoices.He also helps in analyzing and reporting on financial status including income statement variances, communicating financial results to management, budget preparation.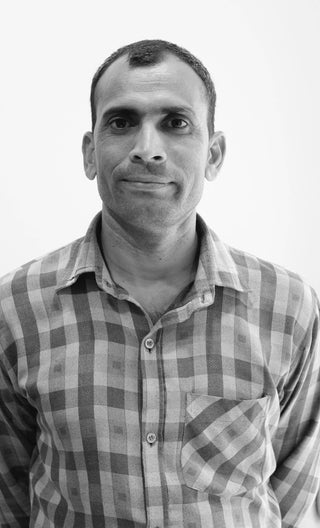 MAHAVEER
They help in day to day chores of our office and do all our field work.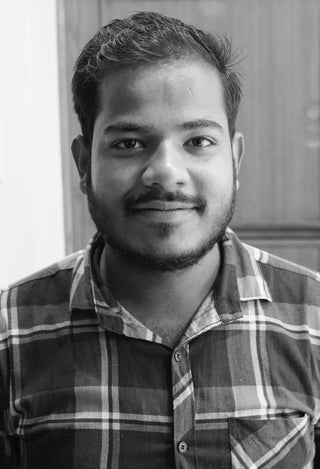 BHAGCHAND
They help in day to day chores of our office and do all our field work.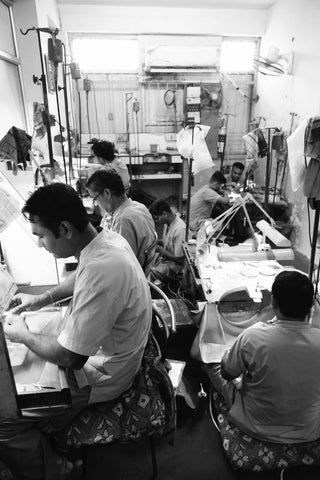 CRAFTSMEN
Our Karigars are the cornerstone of the work we do. At AJJ, our karigars ensure proper assembly, smoothing, polishing finished products, designing pieces and evaluating the quality and value of pieces and raw materials. Our team of Karigars make sure that our products are up to the industry standards and more importantly every design we make is a work of art.